How To Install Kodi
Installing Kodi depends on which hardware you plan to use.

To keep it simple Kodi can be installed on a old computer, Mac or PC, and setup as a dedicated media center.

To do this simply go to the Kodi download page and download the install that works for your machine. http://kodi.tv/download/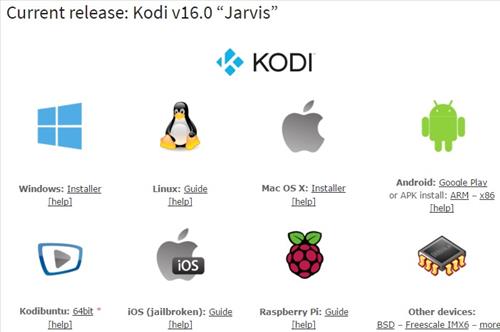 When downloading Kodi be sure to write down the version such as Helix or Isengard as it will be needed later to install Add-ons.
Here are the steps to installing SuperRepo repository There is a video below the screenshots for a step by step install of SuperRepo.


For those who know how to use virtual sources: The address is http://srp.nu.
Tutorial
Tip:
Gotham? Helix? Isengard? Jarvis?
( scroll to the bottom of post )
Wasn't that easy? If you upgrade your Kodi, you can start from step 8 as the virtual source will stay installed.
Step-By-Step Video
One last thing
Now you have installed SuperRepo, you can access all addons and this has saved you at least half an hour! If you want to show your appreciation and help SuperRepo improve even further, you can donate a few bucks Tnx!
Which XBMC or Kodi version am I using?
Step 3: Find the code name of XBMC Or Kodi in the table below
| | | |
| --- | --- | --- |
| 11.x | Eden | Unsupported by SR |
| 12.x | Frodo | Unsupported by SR since 28 nov 2015 |
| 13.x | Gotham | Unsupported by SR since 28 nov 2015 |
| 14.x | Helix | Supported |
| 15.x | Isengard | Supported |
| 16.x | Jarvis | Supported |